The Los Angeles Police Department has solved the murders of rappers Christopher "Biggie Smalls" Wallace and Tupac Shakur, according to a documentary featuring retired LAPD detective Greg Kading, who once led a special task force that investigated those two-decade-old shootings.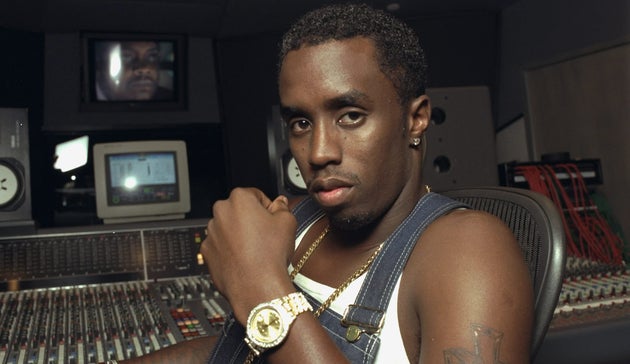 ANDREW SAVULICH/NEW YORK DAILY NEWS ARCHIVE VIA GETTY IMAGES
Based on his three years working the cases, Kading claims that Sean "Diddy" Combs hired Crips gang member Duane Keith "Keffe D" Davis to kill Shakur and his manager, Marion Hugh "Suge" Knight, for $1 million. He alleges that on the night of Sept. 7, 1996, Keffe D's nephew, Orlando "Baby Lane" Anderson, pulled the trigger. Only Shakur was killed.
Kading alleges that in retaliation, Knight hired Blood gang member Wardell "Poochie" Fouse to kill Biggie Smalls for $13,000. Biggie Smalls was shot to death on March 9, 1997, just six months after Shakur died.
Over the course of investigating, Kading says that he essentially trapped Keffe D into a situation where he had to give a verifiable confession about the events that led to Shakur's murder or else face severe charges for another crime.
"If his intention was to just get away with it, so to speak," Kading told HuffPost, "it would have been very easy for him to not include all the details that he did."
These extra details, according to the documentary, include the allegation that Combs hired Keffe D for the crime.
The documentary, titled "Murder Rap," originally premiered in 2015. Based on Kading's 2011 book of the same name, it's available on
iTunes
now and will debut on Netflix in the spring.
The LAPD assigned Kading to reinvestigate the rappers' murders in 2006, soon after Biggie Smalls' mother, Voletta Wallace, sued the department in federal court. Wallace's wrongful death lawsuit centered on a popular conspiracy theory that the police covered up an officer's involvement in her son's murder. The civil suit
estimated
losses at
$500 million
based on Biggie Smalls' earning potential. It was Kading's task to disprove the theory posited in the suit, along with many others swirling around.
more