Reuters By Daniel Trotta and Scott Malone 3/14/17
NEW YORK/BOSTON (Reuters) - Snow began blanketing northeastern United States on Tuesday as a winter storm packing blizzard conditions rolled into the region, prompting public officials to ask people to stay home while airlines grounded flights and schools canceled classes.
The National Weather Service issued blizzard warnings for parts of eight states including New York, Pennsylvania, New Jersey and Connecticut, with forecasts calling for up to 2 feet of snow by early Wednesday, with temperatures 15 to 30 degrees below normal for this time of year.
Some 50 million people along the Eastern Seaboard were under storm or blizzard warnings and watches.
"If you must go out, do so for as limited time period as possible ... but the
best thing to do is stay in
," New York Mayor Bill de Blasio said on Monday.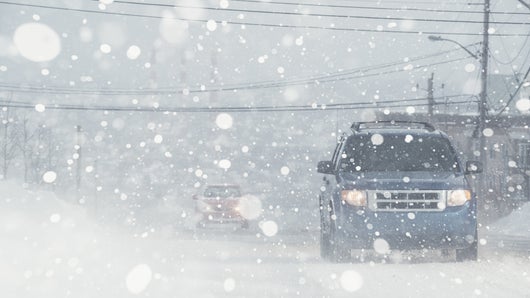 Above-ground subway service will be suspended at 4 a.m. local time as transit officials in the New York metro area warned that more bus and train routes could be suspended throughout the day.
"It's a good day to stay home," said New York Governor Andrew Cuomo on CBS Radio. "It is going to be a dangerous, dangerous situation."
The Port Authority of New York and New Jersey readied hundreds of pieces of snow equipment at the three major New York area airports. Thousands of tons of salt and sand were prepared for airport roads, parking lots, bridges and tunnels.
Airlines preemptively canceled more than 4,000 flights ahead of the storm, according to tracking service
FlightAware.com
. The airports with the most cancellations were Newark International Airport in New Jersey and Boston Logan International Airport.
American Airlines canceled all flights into New York's three airports - Newark, LaGuardia Airport and John F. Kennedy International Airport - and JetBlue Airways reported extensive cancellations.
more