By Ralph Ellis and Ed Payne, CNN
(CNN)The police chief in Lafayette, Louisiana, said a Thursday night shooting inside a movie theater left a number of people wounded and the shooter dead.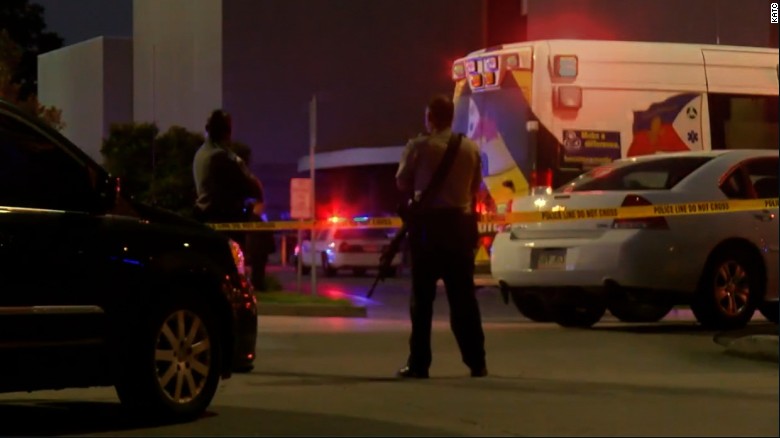 "We think the shooter is deceased," Police Chief Jim Craft said, according to CNN affiliate KATC. "Right now we're in the middle of sorting this out."
The shooting inside the Grand Theatre 16 involved "multiple victims," the police department tweeted. Police said they received the call about 7:30 p.m. CT.
The scene immediately after the shooting was chaotic.
"A whole bunch of girls started screaming and we heard that someone was shot," said Roxy Martinez. "There were a lot of people running."
Her brother saw a woman who had been shot in the stomach.
"I see a lady full of blood in a dress," Robert Martinez said. "She was just looking at me in complete fear."
Todd Moffatt, manager of a Mellow Mushroom pizza restaurant in the area, said 20 to 30 emergency vehicles had arrived on the scene. The area was locked down, he said.
Louisiana Gov. Bobby Jindal tweeted, "I'm on my way to Lafayette right now. Please say a prayer for the victims at Grand Theatre and their families."
more