WINS CASE
after Banned from competition due to high
testosterone levels, Indian sprinter
Dutee Chand is taking her case to the
Court of Arbitration for Sport.
(Manjunath Kiran/AFP/Getty Images)
Dutee Chand is an 18-year-old sprinter from India. She was on the roster for
July's
Commonwealth Games
until somebody at June's Asian Junior Athletics Championship requested that she be tested for hyperandrogenism. Those tests revealed Chand to have a naturally occurring high testosterone level and she has been banned from competition.
BL: What has Chand been told she needs to do to return to competition and why has she said she will not do it?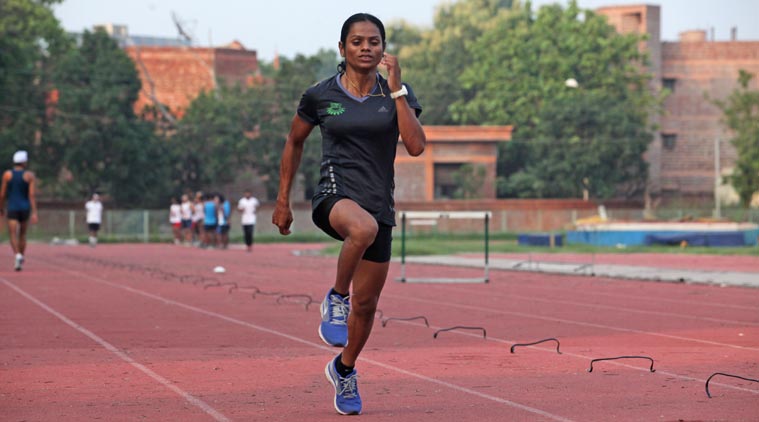 Dutee Chand is an 18-year-old sprinter from India
JM: Basically, by the rules of the
International [Association of] Athletics Federations
(IAAF), which is under the umbrella of the
International Olympic Committee
, they say that her testosterone levels have to be just below, or way below, what they call the "male level." And to do that, she has to take either hormone-suppressing drugs or have surgery to have her body stop producing the testosterone....
Wins Case in Courts
.
BL: And she has said she will not do that.
Who is a woman and who is a man isn't as easy as we think it is, especially when it comes to sports.
– Juliet Macur, New York Times
Dutee Chand
JM: She was basically shocked that anyone would ask her to change for sports, that people would actually say the body that you were born with is not enough, we need you to change this and that. And what she considers her natural advantage, perhaps, is something that needs to be changed. So even as an 18-year-old, she's pretty confident that she won't change for anybody, and that's why she's taking this case to the
Court of Arbitration for Sport
(CAS), which is basically the Supreme Court in the sports world.
more