Lauren Zupkus Social Media Editor for Entertainment, The Huffington Post 11/1/15
Genesis
You know you're doing something right as a parent when your child wants to be you for Halloween.
On Saturday, Viola Davis shared an adorable photo of her daughter Genesis, who opted to dress up as her Emmy-winning mama for Halloween. Could this be any cuter? Answer: No.
We're pretty sure a Viola Davis costume also doubles as a superhero costume, especially after the "How To Get Away With Murder" actress used her Emmy speech to make a powerful statement about the lack of diversity on television.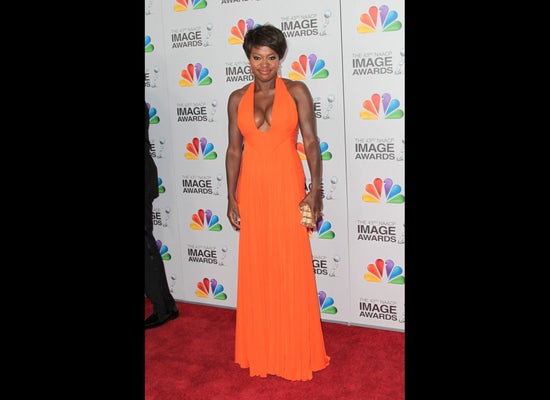 Viola Davis
"Frozen" was cool and all, but we're glad little Genesis let go of the
Elsa costume for this.