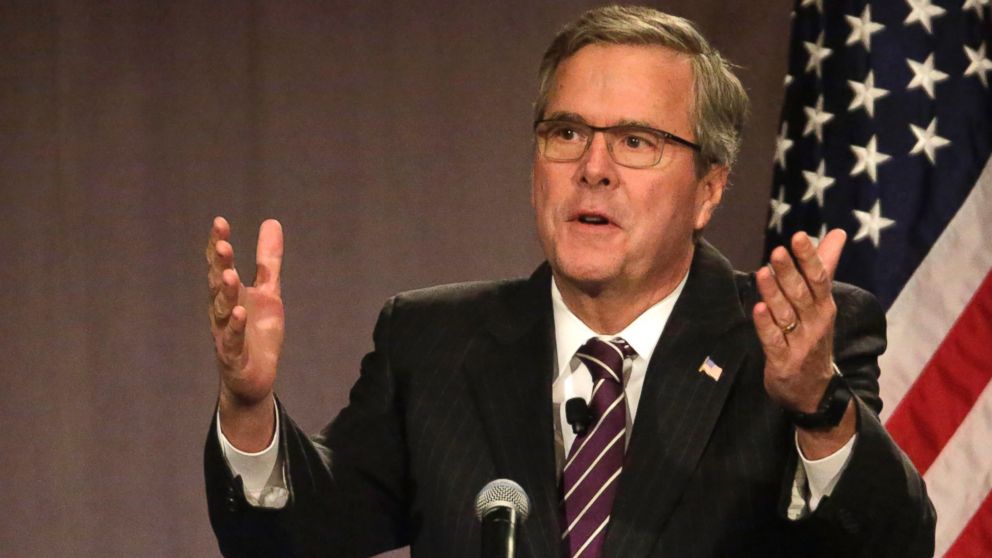 Jeb Bush
COLUMBIA, S.C. -- Former Florida Gov. Jeb Bush (R) suspended his campaign after a disappointing finish in the South Carolina primary on Saturday, ending a dismal presidential campaign that was built to "shock and awe" his opponents but barely made them flinch.
Bush, 63, entered the 2016 race as the presumed favorite for the Republican nomination last summer with a $103 million
head start
, thanks to his record-shattering fundraising spree during the first half of 2015.
His fall from frontrunner to afterthought has been as steady as it has been dramatic. His establishment pedigree and famous last name ultimately proved detrimental to his bid, as rank-and-file GOP primary voters in the mood for a much different kind of presidential standard-bearer could not find much to like about one whose father and brother both previously called the White House home.
Still, as recently as last Wednesday morning, the Bush campaign had reason to believe that things might have turned out differently here.
Sen. Lindsey Graham (R-S.C.)—a former 2016 candidate who endorsed Bush after dropping out of the race in December—had been going all out on his behalf.
And on Monday, former President George W. Bush came out of more than seven years of political hibernation to stump for his younger brother in North Charleston, providing a boost of free media attention and a much needed jolt of energy to the candidate.
South Carolina has long been Bush country, and the former Florida governor's campaign saw a jump in its internal polls that placed them neck and neck with Sen. Marco Rubio (R-Fla.) for third place.
But times change, and the Bush name does not mean as much in South Carolina politics now as it once did.
The hammer dropped in the form of an unexpected
endorsement for Rubio from South Carolina Gov. Nikki Haley (R)
, who is popular among Republicans here.
Haley's backing of Rubio signaled to the influential Republican establishment that the younger Floridian was the horse with which to run. It was also a particularly painful affront to Bush, who'd courted Haley's endorsement assiduously.
In an
ill-conceived comment
that was also prophetic, Bush said in an interview with NBC News on the night before Haley made her move that her backing would be "the most meaningful endorsement in the state."
In purely political terms, it was yet another unforced error committed by Bush in a campaign that has been full of them..... DEVELOPING STORY.