04/18/2016 02:00 pm ET Nick Wing ...Julia Craven
The call came through Officer Geoffrey Freeman's radio a few minutes before 10 a.m. on Feb. 8.
"Complaint that somebody jumped a fence and tried to chase a neighbor," the police dispatcher in Austin, Texas, said. "Black male, tall, thin, wearing jeans, boxers."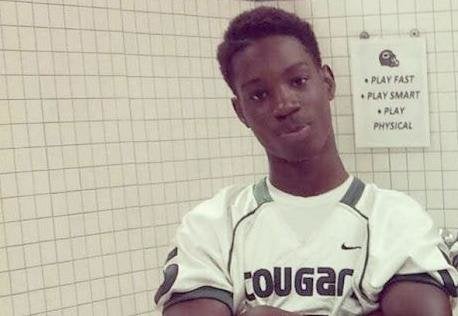 David Joseph was killed by an Austin police officer in February.
He was naked and unarmed at the time of his death.
The dispatcher left Freeman with a final detail.
Freeman headed toward the disturbance, which was taking place in a pocket of suburbia a couple of miles north of the University of Texas at Austin campus.
The last of a series of 911 calls relayed to Freeman reported a "totally nude black male" in the area. Freeman, a 10-year veteran of the force, called for additional units and continued his search.
"Sounds like this guy could either be ... 10-86 [subject with mental illness] and losing it or high or something," he told dispatch,
according to a memo
later published by Austin's Citizen Review Panel.
Within half an hour of arriving, Freeman found what he was looking for. He exited his cruiser and confronted David Joseph, who was completely naked and standing in the middle of the street.
After just seconds of verbal contact, Joseph, a 17-year-old known to his friends as Pronto, lay dying on the asphalt. Freeman had shot him through the heart.
Medical examiners would officially describe Joseph as African-American, 5 feet 7 inches tall and 146 pounds. Freeman, 46 years old and also black, stood at the same height, but was nearly 100 pounds heavier than the teen. A
toxicology report
later found traces of marijuana, the prescription drug Xanax and an antihistamine in Joseph's system. It's still unclear what drove him to strip off his clothes and run around the neighborhood.
more