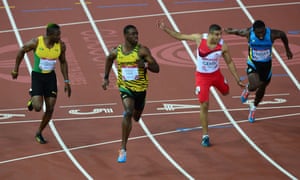 Jamaica's Olympic gold-winning sprinter Kemar Bailey-Cole has revealed that he is suffering from the Zika virus. The 24-year-old, who ran alongside Usain Bolt in Jamaica's
successful 4x100m relay squad
at London 2012 and the world championships in 2013, said he feared it would affect his chances of making the Olympics in Rio.
"I was experiencing back pains and muscle soreness, but I thought it was just soreness from the exercises I was doing," he said. "I didn't know I had it until I went to get a haircut. After cleaning up, my girlfriend realised a bump was on my neck, which was a lymph node."
Bailey-Cole, who also won gold at 100m at the Commonwealth Games in Glasgow in 2014 and has a 100m PB of 9.92sec, said that he was still able to train. "I am a little worried but I am not letting that get in front of me. I am just praying that I get the strength to carry me through the rounds," he told Jamaica's Gleaner.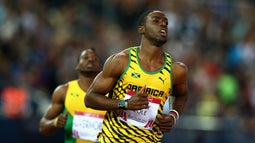 "Recovering is not easy because as we speak, the rashes are still on my body. My eyes hurt but the best thing is that I am not feeling any muscle pain at the moment."
Bailey-Cole missed much of 2015 with the Chikungunya virus – which is also carried by mosquito – and a hamstring injury. He is due to battle Bolt, Asafa Powell, Yohan Blake and Nickel Ashmeade for a place in Jamaica's team for Rio.