But he also spent much of his illustrious career shadowed by controversy. As his fame grew,
Ali joined the black separatist group Nation of Islam
, changing his name from Cassius Clay. He was then forced to sit out several of the prime years of his career for refusing to join the U.S. Army during the Vietnam War.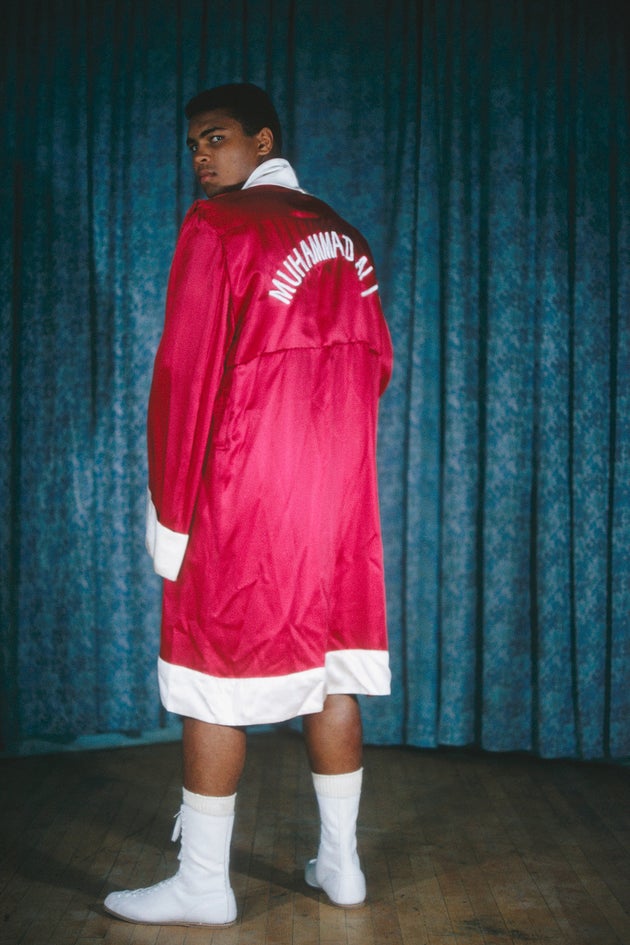 After his boxing days ended, Ali immersed himself in philanthropy as he dealt with the onset and advance of Parkinson's syndrome.
Born Cassius Clay on Jan. 17, 1942, in segregated Louisville, Kentucky, Ali was an unlikely candidate for global stardom. At age 12,
his bicycle was stolen
, and he told a local police officer that he planned to beat up the thief. The officer, Joe Martin, who also coached boxing, advised the young boy to learn how to fight first and took him under his wing.
With his stiff jab and agility, the youngster was a natural. He won more than 100 amateur bouts by most accounts, capturing several Golden Gloves championships. His crowning achievement as an amateur was winning gold at the 1960 Olympics in Rome at 18 years old, when he defeated Poland's Zbigniew Pietrzykowski in the light heavyweight final.
He soon turned professional, backed by a collection of businessmen known as the Louisville Sponsoring Group. He first fought for the world title in 1964 against heavyweight champ Sonny Liston, ushering in an era in which Ali would dominate headlines.
Brash, handsome and outspoken, 22-year-old Ali was the polar opposite of Liston, an
old-school brute
who was reputedly tied to the mob. Ali taunted Liston, calling him the "big ugly bear." In the pre-bout hype, Ali announced he would "float like a butterfly and sting like a bee," a verse that became etched in pop culture. He also declared himself "the greatest," which became his nickname.
"
It's not bragging if you can back it up
," Ali said.
During the bout on Feb. 25, 1964 in Miami, he captured the world heavyweight title when Liston failed to answer the bell for the 7th round. It would be the last time Ali would fight as Cassius Clay. He joined the Nation of Islam and renamed himself shortly after the fight, prompting some to denounce him as a radical. (He would leave the group a decade later, converting to the more mainstream Sunni Islam.)
In a rematch on May 25, 1965, Ali knocked Liston out in the first round. He was photographed glowering over his fallen adversary in what's become one of the
most iconic images of Ali
ever captured.
more