July 14, 2016
A truck crashed into a crowd of Bastille Day celebrants in the French city of Nice Thursday night, causing dozens of casualties in what a local official characterized as "an attack," according to
media and eyewitnesses
.
A local official told France's BFM TV that as many as 30 people may have been killed and 100 injured. The truck driver was shot dead, Sebastien Humbert, the subprefect in Nice, said in comments reported by Reuters.
Sylvie Toffin, local prefecture spokesman, told The Associated Press that officials believe the crash was deliberate. "It was an attack," she said, without elaborating.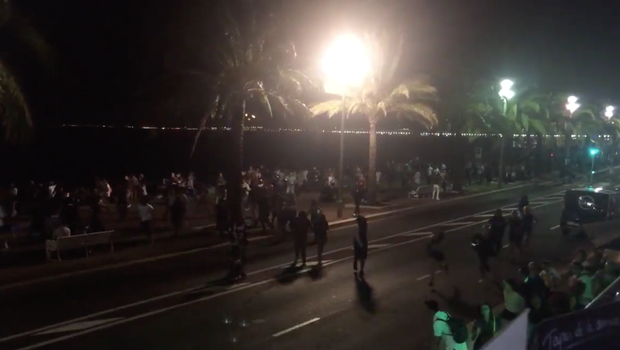 "There was carnage on the road," Nice resident Wassim Bouhlel told AP. "Bodies everywhere."
A reporter from Agence France Presse saw a white van driving at high speed, hitting pedestrians and sending debris into the air.
Police urged residents to stay indoors, and medical teams were on the scene, the news agency said.
more