07/07/2016 10:26 pm ET
At least 11 police officers have been shot and three killed by snipers during a Black Lives Matter protest in Dallas, according to Dallas police.
Dallas Police Chief David Brown
said Thursday night
that two snipers shot "from elevated positions," and police are searching for the suspects.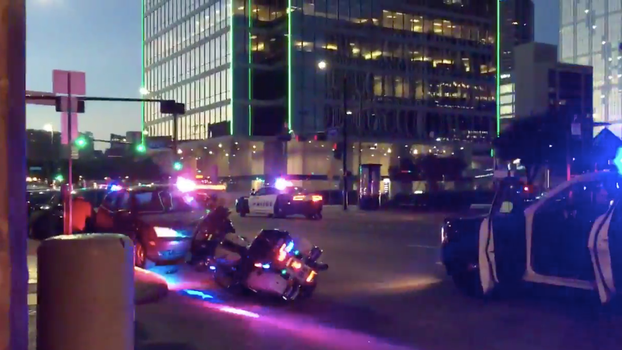 Brown said four officers were dead, three were in critical condition and another two were in surgery.
"I saw people scramble," Hood said. "The officer ran towards the shots, I ran away from the shots trying to get people off the streets, and I was grabbing myself to see if I was shot."
Earlier today, hundreds gathered in cities across the country to protest the recent police shootings of Alton Sterling, a 37-year-old killed outside a convenience store in Baton Rouge, Louisiana, and Philando Castile, who was shot during a traffic stop in Minnesota.
Demonstrators were carrying signs and chanting "no justice no peace" and "hands up, don't shoot" ― common refrains of the Black Lives Matter movement.
This is a breaking story; please check back for updates.